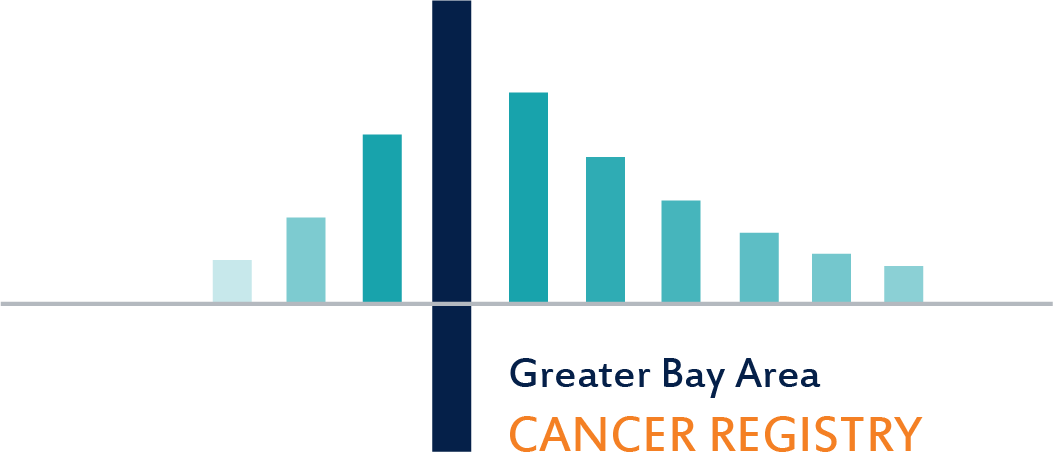 History
Population-based cancer reporting in the San Francisco Bay Area began in 1969 when Alameda, Contra Costa, Marin, San Francisco and San Mateo counties participated in the National Cancer Institute (NCI) Third National Cancer Survey. In 1973, these counties became part of NCI's newly created Surveillance, Epidemiology and End Results (SEER) Program, an ongoing cancer monitoring endeavor.
The San Francisco Bay Area Registry was operated within the California Department of Health Services until 1982, when it moved to the Cancer Prevention Institute of California (CPIC) - then known as the Northern California Cancer Center. In 1987, cancer reporting became mandatory throughout the state of California, as established by Assembly Bill 136. This legislation designated cancer as a reportable disease and created the statewide California Cancer Registry (CCR).  GBACR collects data for two of CCR's 10 regions: Region 8 (San Francisco, Alameda, Contra Costa, Marin and San Mateo counties), and Region 1 (Monterey, San Benito, Santa Clara and Santa Cruz counties).
GBACR Data
As a SEER Registry, the GBACR maintains some of the highest quality control measures among cancer registries globally (SEER's Quality Control Measures). GBACR data is recognized by national and international registry standard-setting organizations, including SEER, the National Program for Cancer Registries, and the North America Association for Central Cancer Registries.  GBACR data are recognized not only for their high quality, but also for the rich racial and ethnic diversity of the population that the registry represents.
Each year, the GBACR processes approximately 50,000 reported cancers, which include over 30,000 newly diagnosed cases. Currently, the registry database contains information on approximately 900,000 total cases.