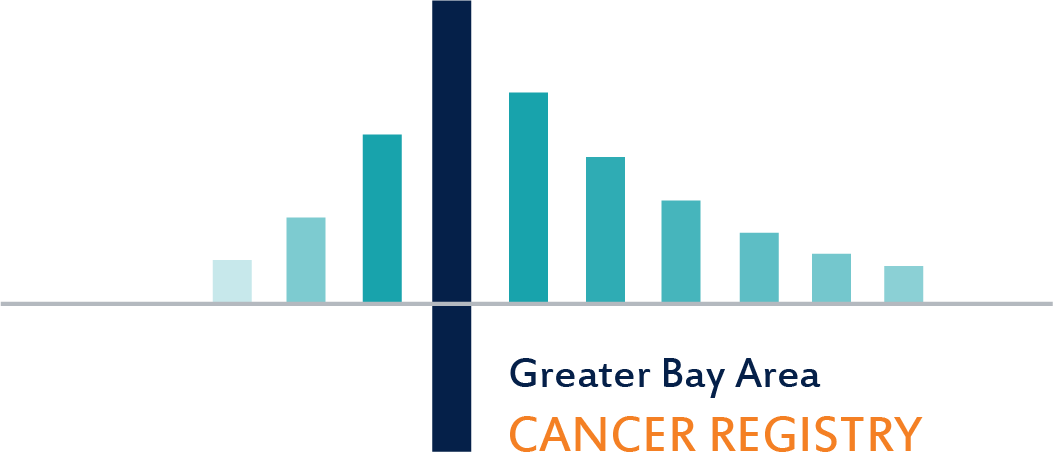 What is the Greater Bay Area Cancer Registry?
The Greater Bay Area Cancer Registry is one of several population-based registries under the National Cancer Institute's National Cancer Institute's Surveillance, Epidemiology and End Results (SEER) program. The nine counties are also part of the statewide California Cancer Registry (CCR), a part of the California Department of Public Health, which conducts essential monitoring of cancer occurrence and mortality in California.
What's the benefit of a cancer registry?
The Registry is an important resource to monitor the occurrence of cancer, and to help understand the cancer burden, risk factors, and the impact of cancer control programs.
What Bay Area counties does the Greater Bay Area Cancer Registry include?
Alameda, Contra Costa, Marin, Monterey, San Benito, San Francisco, San Mateo, Santa Clara and Santa Cruz.
How has information from the registry improved our understanding of cancer?
Data collected by registries like the Greater Bay Area Cancer Registry are essential for tracking the burden of cancer regionally, statewide, and nationally. A particular focus of the Greater Bay Area Cancer Registry is to identify emerging cancer patterns or inequities in cancer burden in defined population groups. This has resulted in a better understanding of:
Patterns of breast cancer in the Bay Area, a region with historically one of the highest breast cancer rates in the country.
Melanoma incidence among young men and women, which was used to support tanning bed legislation.
Data for disaggregated Asian American ethnic groups that debunked the myth of low cancer burden among Asians/Pacific Islanders as a whole and are helping communities to understand their cancer risks.
Population level, "real world", patterns in clinically-relevant outcomes, such as the use of and outcomes following bilateral mastectomy for early-stage breast cancer.
The role of neighborhood factors and cancer, though innovative use of geospatial data.
What information is available to the public?
Data provided by population-based registries are an important public resource. Every year the registry issues the Greater Bay Area Cancer Registry Annual Report: Incidence and Mortality Review, a summary of findings by cancer site, racial/ethnic group, sex, county, and other factors. A number of other resources including fact sheets and special reports are also available. Registry information can also be made available to the public and to researchers upon request at [email protected].