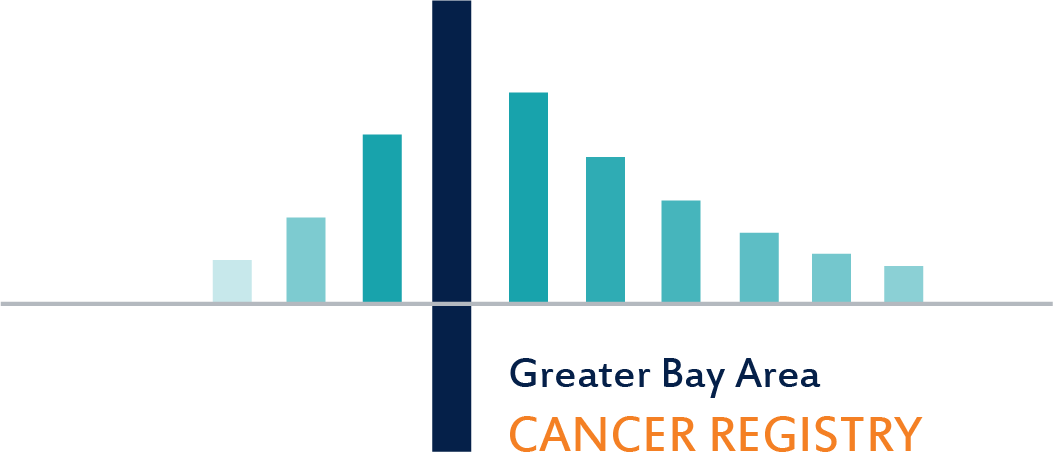 Annual Report
This year's Greater Bay Area Annual Cancer Incidence and Mortality Report highlights significant findings for cancer incidence and mortality from 1988 through 2017, with a focus on the latest 5 years for which data are available, 2013-2017.
This year, we included a section at the beginning of the report highlighting the racial/ethnic disparities seen in cancer incidence and mortality in the Greater Bay Area; differences that are due, in large part, to social and economic inequities such as racism, poverty, and unequal access to healthcare.
Fact Sheets
Fact sheets highlight findings of interest from recent cancer registry data analyses. 
Cervical Cancer - Cervical Cancer Incidence and Mortality in the Greater Bay Area, 1988-2016
Liver Cancer - Liver cancer in the Greater Bay Area, 1990-2015
Breast Cancer - Racial/Ethnic and Geographic Differences in Female Invasive Breast Cancer Incidence and Subtypes, Greater Bay Area, 1988-2016
Thyroid Cancer - Trends in thyroid cancer incidence in the Greater Bay Area, 1988‐2012
Cancer incidence trends among Asians in the United States, 1990-2008
Registry Reports
These reports include in-depth analysis of specific local cancer issues.
Melanoma - Melanoma incidence in Marin County, California, 1988-2011
Breast Cancer - Recent trends in breast cancer incidence and mortality in Marin County, California, 1988-2012
Academic Publications
Recent publications using GBACR data from GBACR staff